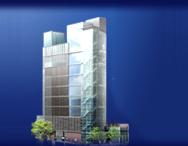 Growth and Innovations

Shanghai Neihu is mingmei technolog in china's office.Ming Mei set up another establishment Ming Mei Technology Company Limited (United States), and began its business on the distribution of equipment and facilities on life science, biomedical devices, and medical equipment. With global trend for bio-tech, Ming Mei has, in steps, obtained distributorship from several major medical devices and equipment throughout the world.
Ming Mei began distribution on medical devices and media on IVF.
We have obtained exclusive distributorship for "IVOS sperm analyzer", "CEROS sperm analyzer" and "ZILOS-tk" from Hamilton Thorne, which is now the top brand on IVF centers and clinics in Taiwan.
We have obtained exclusive distributorship for "SpindleView" and "Varispec", both are uniquely patented products of the world.
We also have the distributorship for "Purespern" from Nidacom of Sweden, and the media is now having as much market as 50% in China and Taiwan.

Belief, Prospect, and Mission
Bring hope to our future with technology" is the philosophy of Ming Mei is founded on. It explains why Ming Mei keeps bringing the latest and the latest and most advanced medical and equipment into our region. For we believe that if we can continuously introduce these devices and equipment into Asia, Ming Mei is able to help create the greatest welfare as an enterprise to bring forth new values make contribution of wisdom to the betterment of our company.
Mission and prospect

"Making The World A Better Place" is what Ming Mei has founded itself on and believes that with our ceaseless efforts, Ming Mei will definitely help bring create a humane society with the technology we introduce. It is further believed with ourselves rooted in Taiwan and vision for the world, we shall always be able to make the world a genuinely better placed for the entire mankind.